Health and Safety is a top priority for the Formosa I Offshore Wind Farm (FOWI) team and all our contractors working on the project.
By nature of our activities in the offshore construction environment we inherit risk, therefore it is of utmost importance that we do everything reasonably practicable so not to cause injury or damage to the health of our workers in the pursuit of our business objectives.
To enable us to mitigate the risks and carry out our tasks safely, clearly defined protocols govern our working practices. Roles and responsibilities are clearly set out and all activities are well planned, managed and executed by defined Procedures, Risk Assessments and Method Statements (RAMS) across all of the project phases.
In addition, FOWI ensures our personnel and contractors are suitably and sufficiently trained, competent and have the necessary skills and understanding of the tasks they are undertaking.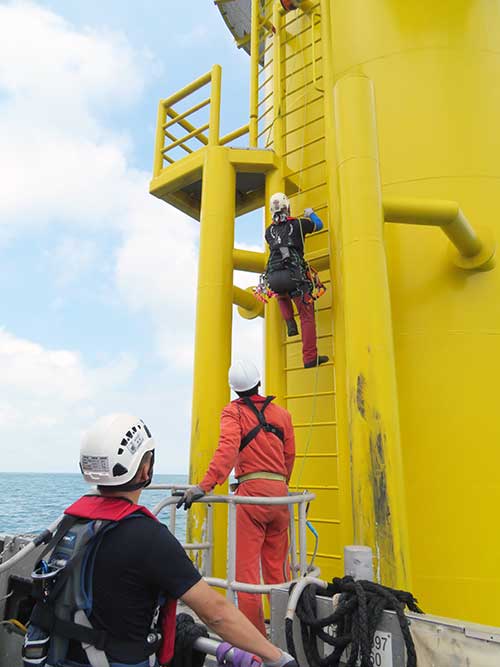 FOWI uses the ISO 45001: 2018 standard as a framework for establishing its Occupational Health and Safety Management System. A commitment has been made to certify all activities both during the construction phase as well as during Operation and Maintenance (O&M) phase. Each contractor must comply with FOWIs safety requirements, even during the O&M phase.
Regular audits and inspections of the vessels, work site and procedures will be regularly undertaken to ensure all compliance with the relevant legislation and project requirements.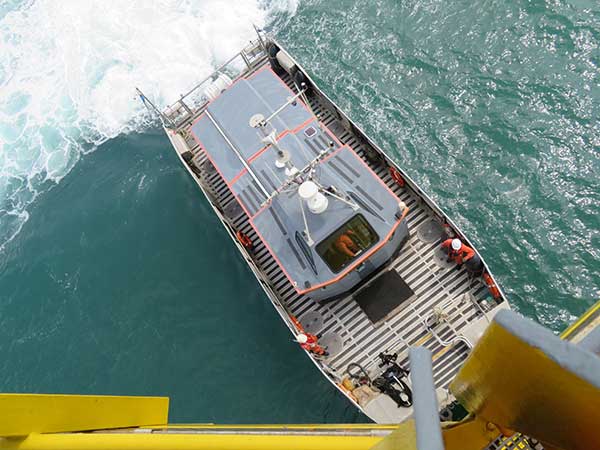 Since work on the project first began protecting the environment has been and continues to be an essential focus for FOWI. A series of environmental surveys and studies were undertaken by FOWI to ensure the wind farm is constructed with minimum impact on ecology. In addition FOWI continues to ensure the relevant mitigation actions established in the Environment Impact Assessment (E.I.A.) report are fully complied with by both FOWI and its contractors during the construction and O&M phases.